Dual purpose benefits of Fleckvieh versus straight beef breeding
Posted On 12/08/2023
If you have an in depth look at the below link: http://www.wsff.info/files/congress_08_uk/dual_purpose_in_europe.pdf
you can create a guarantee for success program with dual purpose genetics:
No matter what – you need to start off that calf with proper colostral feeding, warm and dry environment and proper vaccination program: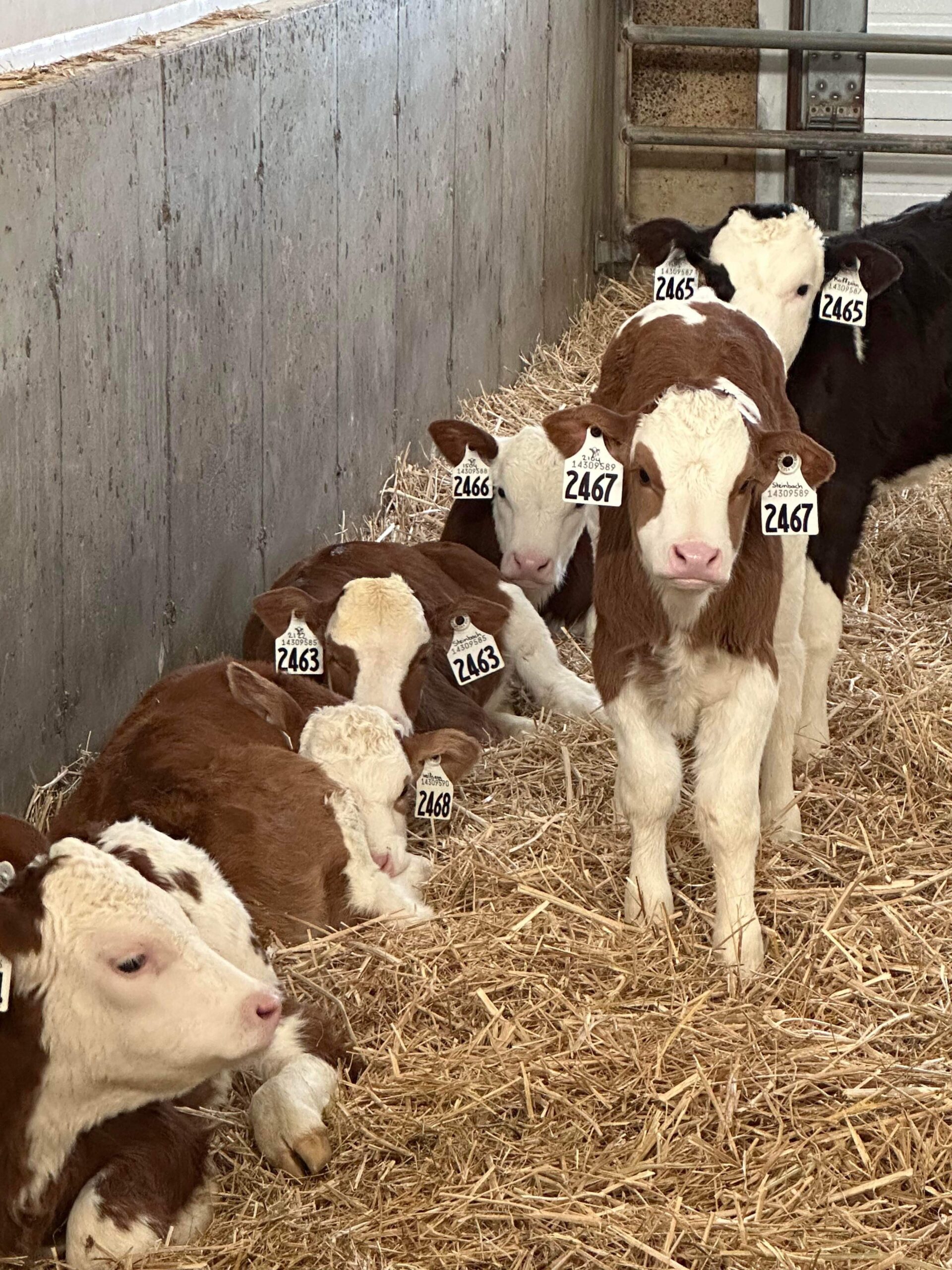 Fleckvieh calves in goups – healthy
Then when you have crossbred/prebred dual purpose calves – they are off to the races because of proven better feed conversion and shorter time frames to finish (see slide 36 in above link). All these factors will put money in the bank.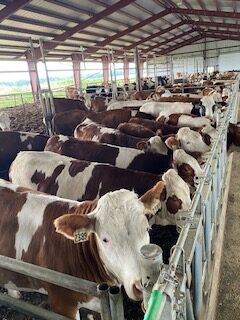 The below article talks more about what to do when using beef terminal crossing. Good advantages in the short term but in the long run, if you had dual purpose females to choose from as replacements and beefier calves to sell (heifers or bulls) , your genetic herd improvement is a beneficial side effect!
https://www.dairyherd.com/news/dairy-production/how-can-i-make-money-beef-dairy